Monday 3rd of December saw the 2018 instalment of our annual AFS Meet the Funder Expo.
What is the AFS Meet the Funder Expo?
At Asset Finance Solutions (UK) Ltd, we pride ourselves on offering unparalleled broker support. Whether this be access to the expertise of other brokers in our network, the ability to choose from a wide panel of funding solutions or access to the expertise of our dedicated compliance team.
As part of this broker support package, each year we host a 'Meet the Funder' expo, a chance for our talented ARs to meet each other in person, discuss the climate of the finance world and network with representatives from companies on our unrivalled funder panel- many of whom they deal with on a daily basis but have less opportunity to speak to in person.
This year we were hosted by the Hyatt Regency Hotel in Birmingham, who provided an amazing venue for our franchisees and funders alike, making us feel very welcomed.
This event has became synonymous with our offering and is arguably our most popular social event of the year, continuing well into the evening with our yearly meal and ever-popular Christmas jumper competition, which this year was won by the Aldermore Bank Plc staff. We were incredibly impressed by the effort that went into their personalised sweaters.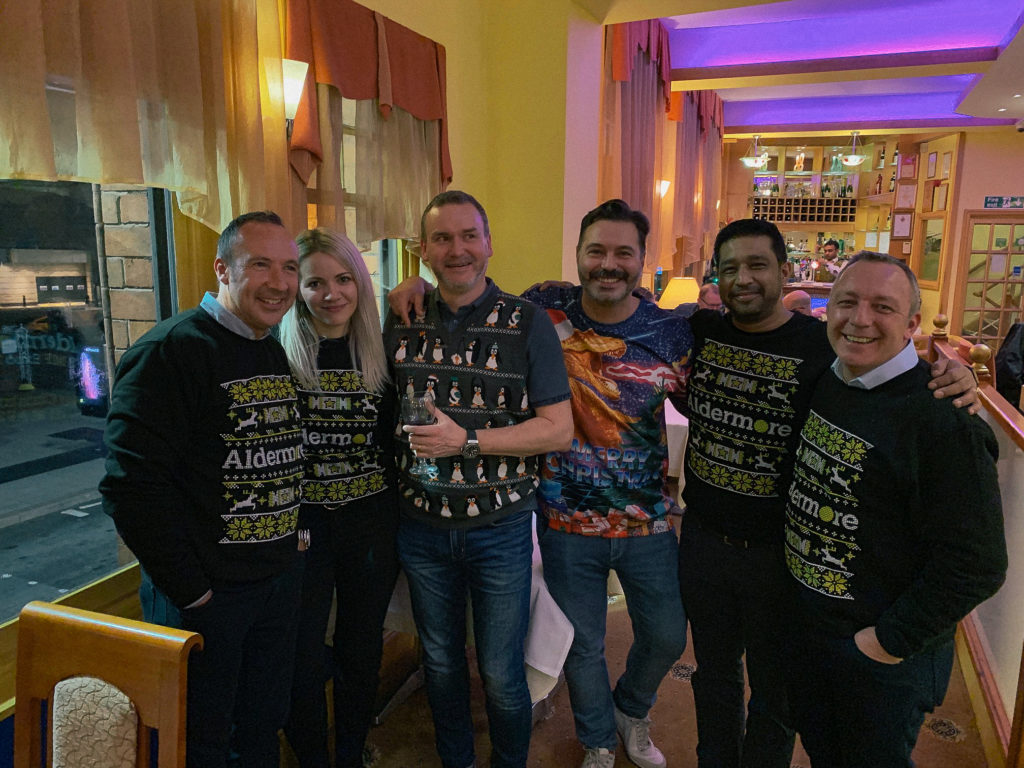 What did our franchisees have to say?
'Just want to say thank you for putting on such an amazing event yesterday/last night! It was lovely to see you all.' – Nicole Robinson, Robinson Financial Services Ltd.
'Thank you for a great day and night. It was great to meet all the funders and also socialise with our fellow colleagues. Irina and I have arrived home a little tired but it was such good fun so worth it!' – Susan Cooper, Rickerby Cooper
Really fantastic event, thanks for the invite and the continued support of your best brokers! – Omar Faramawi, Shawbrook Bank

'As one of many who works on his own, it is always good fun (and very sociable) to meet up with old and new faces from the network. It's also great to have the opportunity to put names and faces together from the funding world, as we all have access to these contacts via AFS. The possibility to learn of new products and initiatives out there is also always welcomed!' Paul Webb, Asset Solutions
We'd like to take this opportunity to extend a warm thank-you to all of our franchisees and funders alike who attended the event. We hope you all enjoyed the 2018 AFS Meet the Funder Expo and hope to see you all next year.
Want to get involved?
If you would like to discover more about the benefits of our broker support network and Meet the Funder events please call us at 01254 958777. You can also send a message using the online form on our Contact page. Asset Finance Solutions UK Ltd are able to provide access to a wide range of funders, from automotive finance to agricultural finance and beyond. Get in touch to find out how we can help you and your business.