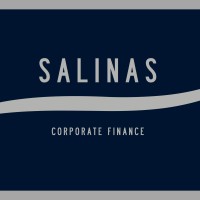 Salinas Corporate Finance Ltd
15 Goldrill Close, West Bridgford, Nottingham NG2 6AQ, UK
Salinas Corporate Finance was established in 2015, by bank manager Peter Lloyd and business development specialist Camilla Lloyd Moore. Their combined sector experience spans twenty years of banking (Lombard, NatWest RBS, Santander) and business growth in the export and luxury goods markets.
Their clients benefit from the unique combination of an experienced bank manager and business development specialist who offer them a choice of funding from 200 banks.
Their areas of expertise include property finance, commercial mortgages, buy to let, bridging, commercial and residential development, asset finance, cashflow finance and unsecured business loans.
Attention to detail and commitment to understanding their client's business, both where they're at and where they're going, enable them to identify what type of finance and which funder can assist, based on each client's unique and specific requirements.
A flexible, 'thinking outside the box' approach means that the ideal funding solution can always be achieved, underpinned by their guiding principles 'speed, service, expertise'. All parties involved in the process receive fast, attentive and knowledgeable service with a positive approach and great communication. They have been known to draw down funds before a clients' own bank manager has arranged an appointment for a meeting!
All of their business comes via referral from an extensive UK-wide network of trusted professionals, as well their existing happy clients.
If you want excellent service, quick decisions and hassle-free finance, call Pete or Camilla on 0845 170 7777 for an informal chat or to arrange a meeting to discuss your options.
---