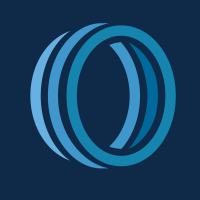 Complete Commercial Finance Ltd
King's Lynn, Norfolk PE30 2HD, UK
Michael James Moore
Our aim is to assist all types of UK SME's when they are making significant key financial decisions and purchases.
With over 40 years experience in the Commercial Finance Sector we offer a wide range of expertise and solutions to support you. From Hire Purchase, Loans and Lease to Commercial Mortgages, Refinancing and Invoice Discounting, we can help guide you to the most appropriate funder and products in the UK marketplace.
Our rates and terms are excellent, our appetite for arranging credit facilities is responsible however extensive, which means that we work harder to make deals happen for you, saving you time to run your business.
Colin Gathercole
Colin Gathercole has 42 years' banking industry experience at Natwest, most recently as a Relationship Manager covering north Essex and Suffolk and working with companies with a turnover of up to £2m.
Working across all areas of commercial finance, he supports clients with advice on cashflow facilities, asset finance, commercial mortgages, property development and investment finance. Off-duty, Colin plays golf and is a keen sportsman who enjoys watching football and horse racing. With daughters in London and Australia, he and his wife enjoy travelling and spending time with family.