Not only do we provide unparalleled financial services… we're pretty good at baking too!
This month the staff at Asset Finance Solutions took part in Macmillan Coffee Morning, a  fundraising event to help raise money for Macmillan Cancer Support, a non-profit organisation who work tirelessly to support cancer patients and their families.
A recent study by Cancer Research UK estimated that longer life expectancies mean that 54% of men and 48% of women will be diagnosed with some form of cancer within their lifetimes. This only exaggerates the importance for charities such as Macmillan who work tirelessly to support the inflicted and their families.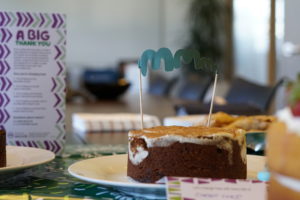 Our coffee morning began with hot homemade bacon and sausage sandwiches courtesy of Nicole Owen and Elaine Vickers (with kitchen support from Katie Hodgson). As the team began working for the day we transitioned into our first game: Guess the length of the veggie roll. Staff members took turns to guess the length of a vegetarian sausage roll shown in a picture, the closest to which won 50% of the total pot. Congratulations to Scott Batchelor who had the closest estimate at 42cm, donating his winnings back into the main charity pot.
The afternoon saw a display of culinary talents, as members of staff treated us to a spread of baked delights. A huge thank you to:
Joel Gaskill for his Biscoff cheesecake

Katie Hodgson for her Strawberry and Prosecco sponge

Shamila Khan for her Samosas

Anne Morgan-Davies for a variety of cakes, biscuits and fancies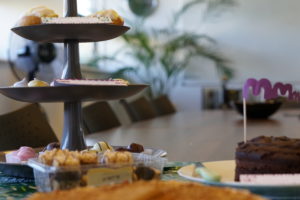 We managed to raise a whopping total of £180.81 for the charity! A huge thank you to all of our staff for their help and donations on the day and a particular thank you to Anne who was single-handedly responsible for the organisation.
If you would like to find out more about Macmillan coffee mornings, including information on how to organise your own, visit: https://coffee.macmillan.org.uk/